Small house / apartment in Malmö short term rent

We have a small house in Malmö available for rent.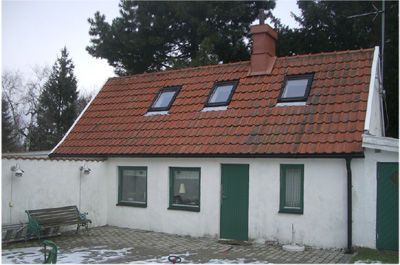 The house has 3 beds, but also two extra foldable
beds that can be placed in the livingroom.

Click here to see all pictures of the house, or click here to download
a sketch of the house.There is also a bathroom with shower.

The owner lives in the main house over the garden, 10 meters away.

TV and fiber broadband access in the small house.

Contact senior@span.se for more information about availability.

The house would be a perfect place to stay when in Malmö, it
is less than 2 km from the harbour, 1 km from Malmö Downtown. Buses runs
frequently every 10 minutes and it is only 15 minutes walk to the beach
and 30 minutes walk or 13 minutes bikeride to Malmö City. When living here
it is also easy to park a car on the street. The kitchen is made for cooking and
the house have previously been let on a longterm contract.


If extra service is wanted, sheets and towels, a filled refrigerator, bike to rent
most things can be arranged.